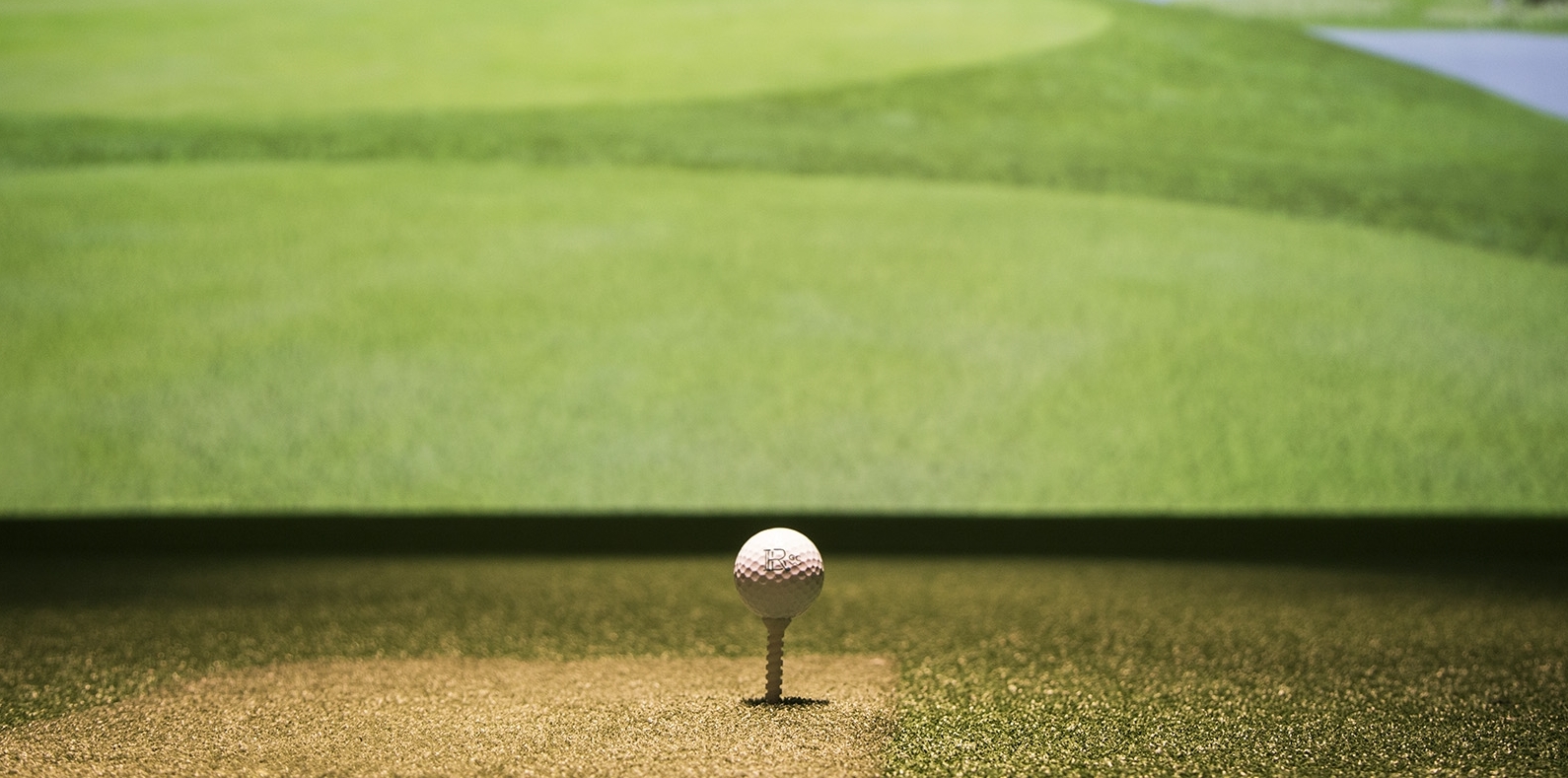 Simulators
Our intuitive simulators from Sports Coach USA offer realistic HD graphics that cover over a hundred different golf courses from around the world. They come equipped with high speed camera 3D ball detection, top quality enclosure designs, accurate ball flight and distance recording, and detailed club head data and swing path analysis, all played against quiet seamless hitting screens.
Each simulator has been downloaded with E6 software. At this time, you can play from any of the following courses:
BANFF SPRINGS
BETHPAGE BLACK
THE BELFRY
BOUNTIFUL GOLF CLUB
CASTLE PINES GOLF CLUB
FIRESTONE COUNTRY CLUB
HARBOUR TOWN GOLF LINKS
BAY HILL CLUB & LODGE
PGA NATIONAL
PAR THREE OCEAN
PAR THREE MOUNTAIN
GLENEAGLES GOLF CLUB
PINEHURST COUNTRY CLUB
TORREY PINES GOLF CLUB
TROON NORTH GOLF CLUB
MAUNA KEA RESORT
TIME OF DAY CONDITIONS, AND MORE
Morning, Afternoon, Evening Clear, Partly Cloudy, Cloudy, Overcast, Fairway/Green hardness and speed, Adjustable Wind Settings, and More
"GIMMIE" DISTANCES AND AUTOMATIC SCORING
Looking to only work on tee-shots, irons, and wedges? E6Golf allows players to use the computer to score putts, based on "Gimmie" distances that you choose.
BOOST
For beginners and younger players, the software features a "Boost" setting that provides a little extra distance in each shot.
TEE-BOXES
Championship, Professional, Amateur, Ladies, and Junior Everyone picks their own tee-box. Our system can handle up to eight players during one round.
COURSE ELEVATION AND PRACTICE ELEVATION
Looking to prepare for a high-altitude golf trip? Headed down to sea-level? Hone your distances with our elevation settings.
IN-GAME PRACTICE MODES
Are you trying to perfect a tee-shot? Are you having trouble with a specific approach shot? You can set up, practice, and take as many swings as you need during game-play, without delaying play for anyone behind you.